Bookings Open
Nam quam nunc, blandit vel, luctus pulvinar, hendrerit id, lorem.
Donec vitae sapien ut libero venenatis faucibus.
Nam quam nunc, blandit vel, luctus pulvinar, hendrerit id, lorem.
Maecenas nec odio et ante tincidunt tempus.
Get Quote
Colourbond Roofs
ROOF REPLACEMENT
Colorbond Roofing
Colorbond roofing is the latest in roofing technology and trusted by Australians everywhere as the roofing material of choice. As light reinforced steel, it's the perfect option for most roofs, boasting lower maintenance, fantastic insulation properties and good looks. There's little reason to choose anything else for your roof. If you're thinking about getting Colorbond roofing Melbourne, talk to us and let us get you set up with the perfect roof today.
Port Melbourne Roofing, Experts in Installing Colorbond Roofs
When considering installing a new Colorbond roof, we are the people to speak to!
Colorbond roofing offers an array of benefits. Stylish and durable, it makes the perfect option to impart a modern look to your home. With its superior performance and flawless finish, a Colorbond roof is ideal for the Australian climate.
We specialise in offering a complete range of roofing solutions to cater to your varied needs. With over 25 years' roofing experience, we will give you the best advice, service and competitive pricing. All roofs deteriorate over time and will eventually need to be replaced. We can help you make an informed decision as to whether a Colorbond roof is right for you.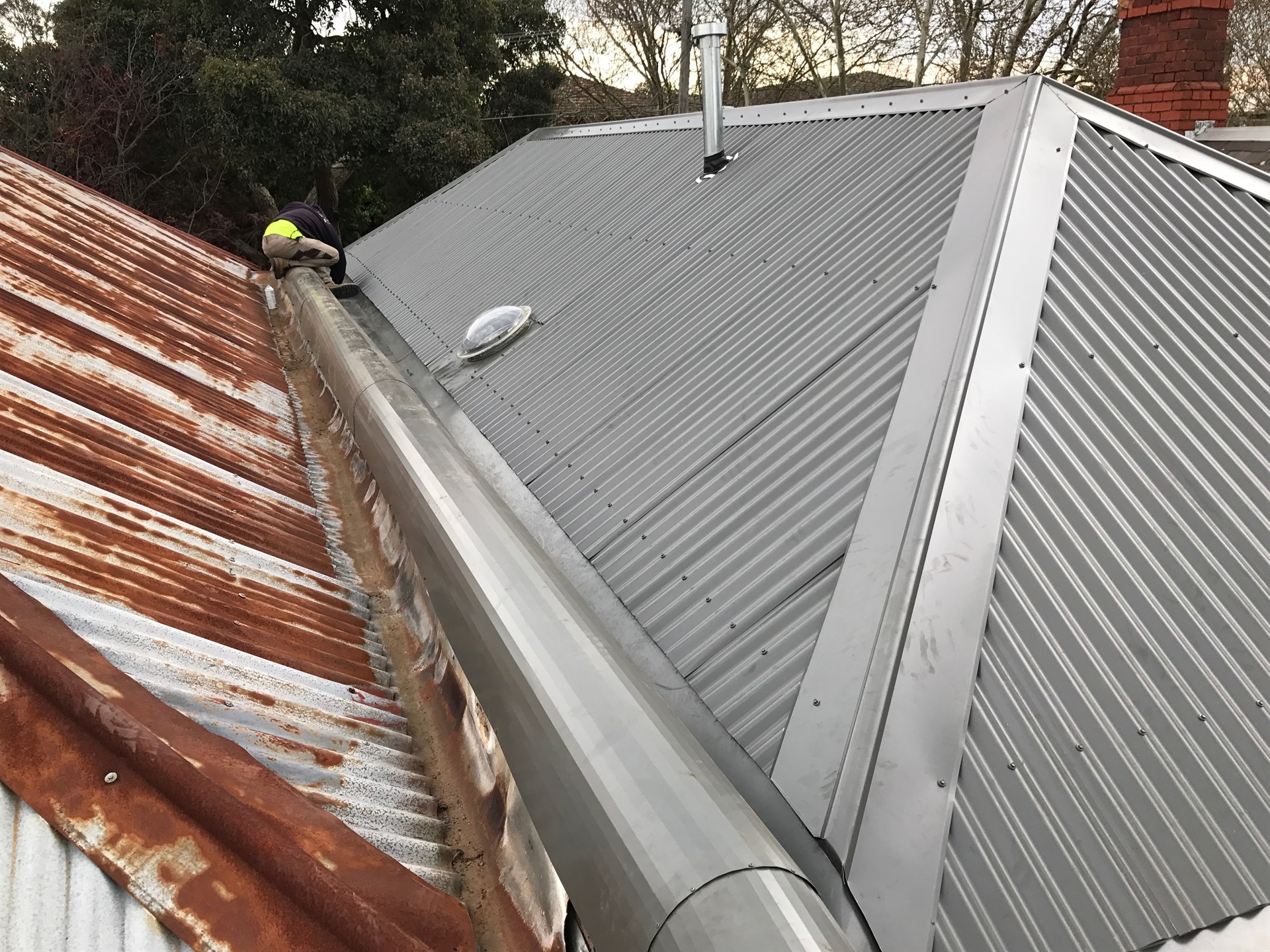 Why Choose Colorbond Over Tiles?
Our colorbond roofing Melbourne services has many advantages over traditional and tiled roofs. With its versatility it can be added to both new and old homes, adding flair and a more modern design. Its major advantages are:
Minimal Maintenance Required: Colorbond roofing can last decades and rarely needs maintenance.
Fantastic Insulation: Due to its reflective qualities and tight structure, Colorbond both heats up less in the summer and lets less heat out in the winter, making it perfect for the changing Australian weather.
Increase Your Home Value: Colorbond roofing is widely regarded as one of the best roofing solutions, and can add great value to your home, as it improves the appearance and stability.
Light Weight: Colorbond's light structure places less strain on your home's foundation, making it great for older homes.
Storm Protection: Due to its tight structure, Colorbond can hold better against wild Australian weather, protecting against thunderstorms, hail and strong winds better than most other roofing types.
Creative Design: Choose from over 20 colours and get Colorbond to suit your home's existing design.

Gallery
A Small Gallery of Us