Port Melbourne Roofing
Committed to Excellence
Port Melbourne Roofing offers a large variety of roof restoration and replacement services across  the greater Melbourne area.
We have a superior team of qualified roofing professionals whose many years in the industry ensures we can deliver a quality product at a reasonable cost. Our company has been in the industry for over 20 years and brings a high level of experience and training to every roof replacement we work on.
Whether it's commercial or residential, we'll build you a roof you'll love.
Contact us today for a no-obligation quote and start your journey to a better roof.
Our Success Rate
We're proud of our quality work
City of Port Phillip's most reviewed and trusted Roofing company

Our Partners
Business Partners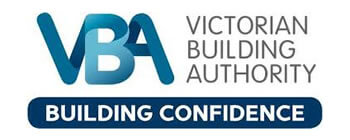 Our Testimonials
What Other's Say
Check out our latest reviews.
Great company to deal with. My roof was badly damaged and needed a complete replacement. The works were scheduled and completed on time.
Just had my roof done by Geoff an the boys, great job and easy to deal with. Really happy with the price and service.
Answered the phone first call, turned up on time and professional did the work required, no more, no less. Terrific stuff